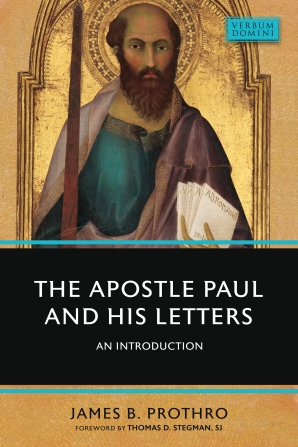 The Apostle Paul and His Letters
An Introduction
The letters of the Apostle Paul are central witnesses to the Christian faith and to the earliest history of Christianity. And yet, when students, preachers, and others turn to Paul, they find many things "hard to understand" (2 Peter 3:16) in these ancient writings.
James Prothro's new book aims to help readers see the Apostle's faith and hope at work as he evangelized the nations. Steeped in up-to-date scholarship and a passion for the gospel Paul preached, Prothro draws readers into Paul's life and letters in order to help them hear the Apostle's voice. The book's chapters offer introductions to Paul's background, life, and legacy; an introduction to ancient letter writing; a guide to understanding Paul's theology across the letters; a survey of the portrait of Paul in the Book of Acts; separate treatments of each letter's background and purpose; treatments of key theological topics in each letter and a thorough outline of each letter showing its arguments and how they make sense.

Prothro introduces complex matters with clarity, balance, and an inviting style. He not only offers answers but models how to ask questions, helping us reason through Paul's letters as ancient documents and as Christian Scripture. This book will prove a valuable introduction for those who study, teach, and preach these biblical books.